Second Life
Embracing The Metaverse™ with Linda Lauren
Virtual Linda Lauren
Second Life is a 3-D virtual world entirely built and owned by its residents, but the interpretation of that world changes depending on whom you ask. Some call it a game, some call it a creative medium, some call it the next evolution of the Internet, and for some, it's a place just as real as the world they live in. People create a likeness of themselves called an avatar; they meet others, buy and sell land, conduct business and have relationships. It's a remarkable place where anything is possible, and where real commerce with real money exchanges hands.
Sumi Portola, Virtual Susan Dolinko
Linda Lauren has taken up residence and purchased an island, naming it Etu Abbracciare (Embrace You), in honor of her Italian heritage. Linda, along with Susan Dolinko (whose avatar name is Sumi Portola) have created an extension of their Mountainside, New Jersey Metaphysical Center in Second Life, Linda Lauren's Embracing the Universe (ETU).
With each New Year we strive to create something new on the island to attract you to visiting.  We value your loyalty and support of Linda Lauren's Embracing The Metaverse on the island of Etu Abbracciare in Second Life.
Our newest addition is a revamp of the Crystal Cave of Enlightenment!  We are particularly excited about this because it has two floor and many surprise animations and poses to enjoy meditating, cuddling, worshiping or just passing the time.  There are even places to get a fun psychic reading.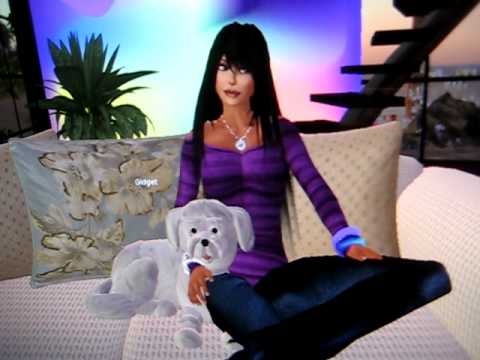 Virtually Yours – New Year from Gidget & Me

Introduces me to SL Enquirer and 13 Crystal Skulls
Linda is mentioned at 5:40, check it out!
Visit us on ETU Abbracciare in Second Life! click here
Shop at Seers Metaphysical Store on ETU Abbracciare! click here
The SL Marketplace, Linda's Virtual Products! click here
Linda's Book Store on Pulitzer Square! click here
Linda is now writing a Column for The SL Enquirer.